While we are closed on Christmas Day, you can come and explore the Museum and discover our stories every other day over the holiday period.
Discover New Zealand's military history at the place where it all began
What's on at the Air Force Museum of New Zealand
Behind the Scenes Tour
Take our special half-hour guided tour to learn more about the Museum's work 'behind the scenes' and discover the aircraft, vehicles and engines in our reserve collection.
Museum Hunts
With regularly changing themes and challenges, our hunts are a fun way for families to explore the Museum together.
Engage with our collection
Collections & Research
The Air Force Museum of New Zealand holds the national collection of the Royal New Zealand Air Force (RNZAF).
Archives: past, present and future
Celebrating International Archives Day, our Research team explore the past, present and future of the Museum's archive in this blog.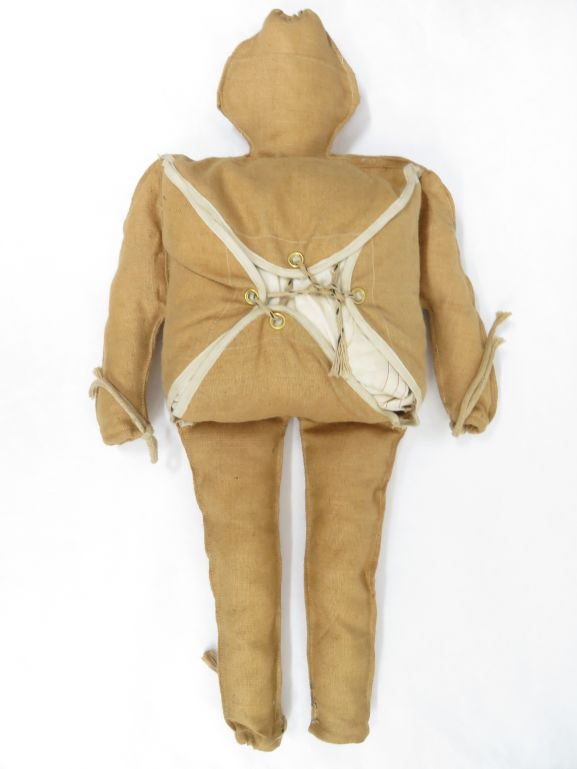 Operation 'Titanic' – Dummy paratroopers in World War Two
Operation 'Titanic' was the codename for the dummy paratrooper drops and was part of the broader deception initiatives given the codename Operation 'Bodyguard'.
Boeing 727 nose joins our collection
Read more about the arrival at the Museum of the nose section of former RNZAF Boeing 727 NZ7272.
Tweets from our Archives
Engage with our Archives in a new way! Through Twitter, our team have been sharing some of the remarkable treasures we have in our archives, as well as providing a peek into the everyday life of the research team here at the Air Force Museum.
The Berlin Airlift – Seventy Years On
This year marks the 70th anniversary of the climax of one of the most remarkable logistic and humanitarian operations in history.
Remembering the Kiwis of the Great Escape
On the night of 24 March 1944, the largest prisoner of war (POW) breakout ever attempted occurred at Stalag Luft III, a German camp for captured Allied airmen. Having taken over 750 men more than a year to prepare, this 'Great Escape' was unprecedented in its organisation and scale, but also in its tragedy. Artwork…
We have a great range of aviation-themed gifts and souvenirs.
Your support helps continue to preserve and share New Zealand's military aviation history.
See the latest from the air force museum