We offer a range of Museum Hunts suitable for 4–12 year olds, with regularly changing themes and challenges. A fun way for families to explore the Museum together!
Available from the Welcome Desk at any time.
Price: $6.00 including a fun prize.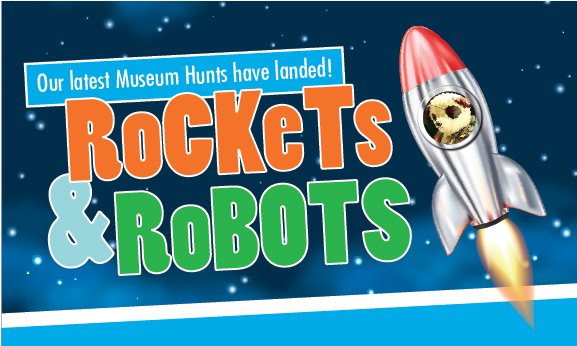 Rocket Recce
How many rockets can you find? Explore our world at the Air Force Museum and discover some of the ways that we defy gravity! Search the Museum for rockets of different colours and record your answers as you go.
Robot Repair
Robbie the Robot has lost his way. In fact, Robbie has lost all of his body parts! Find the light boxes in the Air Force Museum which will reveal his body parts one by one.
Rocket Riddle
C'mon all you code crackers out there! Explore the Air Force Museum and use binary code to reveal an important event in our world's history. Search the Museum for clues, record the data on your sheet and then decode the answer.
Once you're finished your hunt and you've collected your reward, make sure you take your photo at the Rocket photo opportunity! 
Anne Frank: Let me be myself – Travelling Exhibition
Discover Anne Frank's story in this new exhibition on display from 28 July – 21 September 2018.
Birthday Parties
At the Air Force Museum, we can offer your child a unique and exciting birthday party to remember.